Original Price: $3606.
Bundle price: $3206 ($400 OFF)
For existing coaches and trainers:
Prehab Trainer - Axial Skeleton is an approved course for claim under Sport SG Continued Coaching Eduction (CCE) Training Allowance Grant.
The Continuing Coaching Education (CCE) Training Allowance for Fitness Instructors is a grant provided to eligible fitness instructors to encourage them to actively engage in continuous learning and be current in their knowledge and skills during this period where their work is impacted by the Covid-19 restrictions. Eligible instructors may claim $7.50 for each claimable hour for the CCE training/programme/event up to a maximum of $300 per person until 31 March 2022. 
For more information on eligibility and terms and conditions, Read here.
We believe in teaching our teachers to have a strong practical foundation to be an effective teacher to all their students.
After many years of teaching and mentoring Pilates instructors, we found that the new teachers would come in with a certain level of knowledge, but often found it difficult to apply this knowledge, how to effectively instruct and modify the exercises for each person or have knowledge of the body and biomechanics.
We believe in teaching the body that is in front of us, and thus harnessed our experience in delivering Pilates Teacher Training programs and created the BodyTree Academy Pilates Teacher Trainings to provide a strong foundation for all our Teacher Trainees to be effective teachers upon graduating.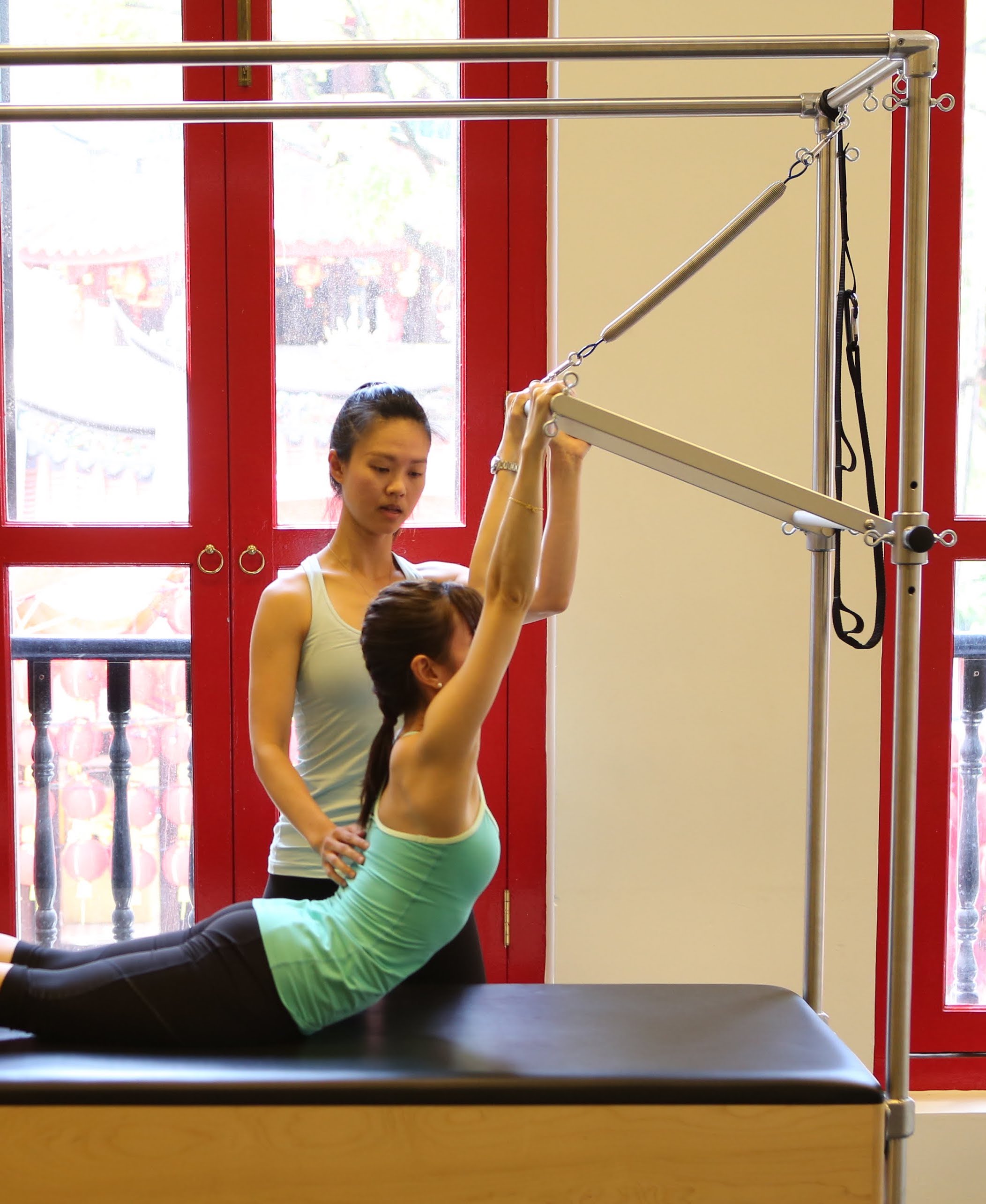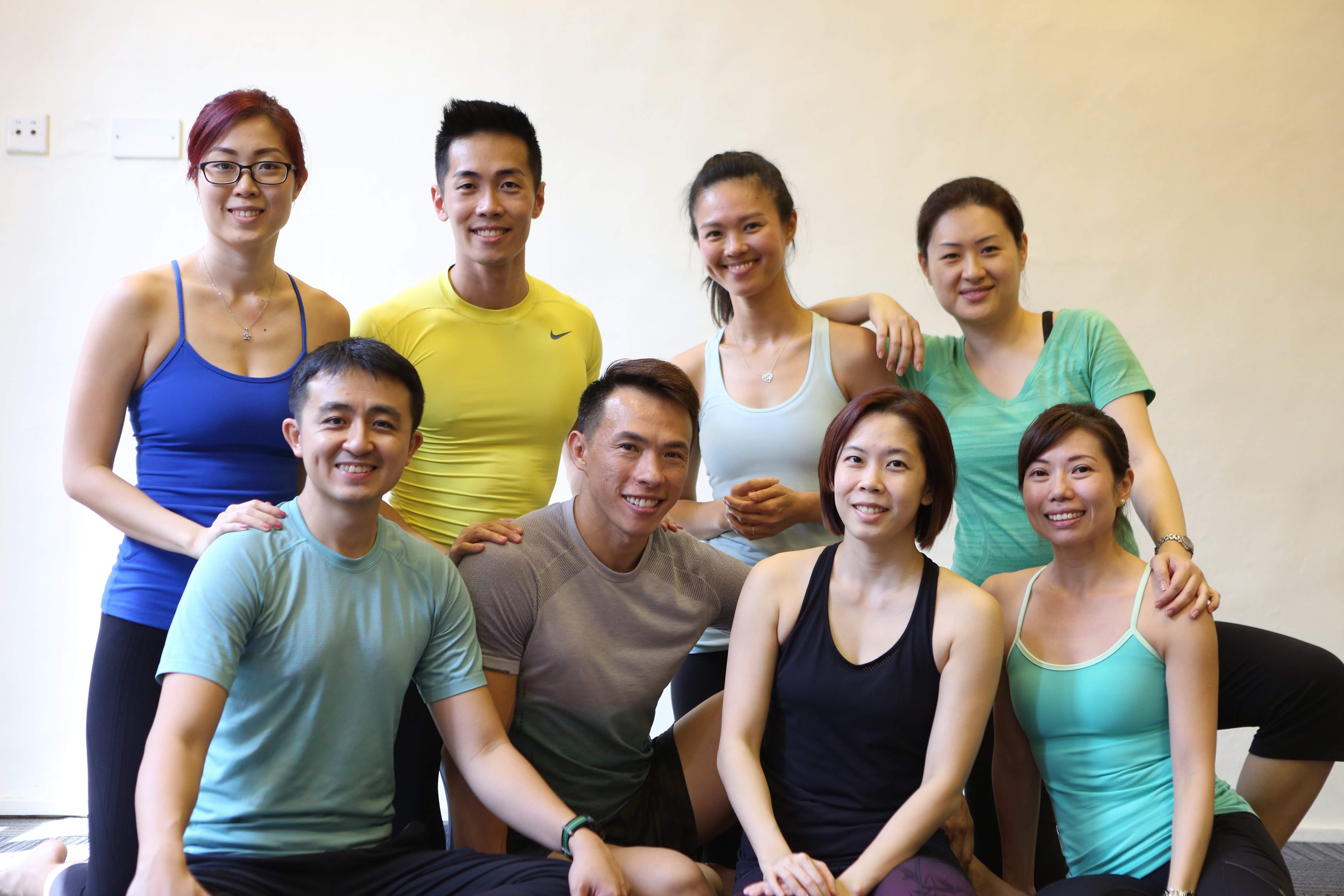 Over 60 years combined teaching experience
As a team, the BTA faculty has over 60 years of teaching experience and is fully Pilates Method Alliance certified.
The founding members studied directly with the late Pilates master teacher, Ron Fletcher (1921-2011) and have spent at least eighteen years each in various forms of Mobility Fitness™ related training programs.
Since 2008, The BTA faculty has been teaching and mentoring fitness professionals to become Pilates teachers. Our students come from Singapore, Indonesia, The Philippines, Thailand, India, China, Vietnam, Hong Kong and Korea.
The BTA faculty has also been invited to present Pilates courses and workshops in Malaysia, Indonesia, Thailand, Korea as well as in USA. We are also an education provider to Virgin Active (Singapore and Thailand)
Click here to see where the BTA Faculty have taught and mentored fitness professionals since 2008.
More about the faculty here.
FAQs
Q1. What is the BTA Pilates Matwork Teacher Certification?
This course is for individuals who are looking to become a Certified Pilates Mat Teacher. 
Q2. What are the prerequisites?
Passing the Prehab Trainer Axial Skeleton Online Quiz

3 months regular pilates practice at PBT or Entrance Evaluation Test (refer to Q5)
In order for the classroom hours to be conducive, it is essential that you are familiar and are able to execute Pilates Matwork pieces. This will allow you to engage with discussions with the trainer and your peers, as well as prepare you for the performance evaluation.
Q3. How long does it take to complete the certification?
About 20 weeks:
20 CLASSROOM HOURS:

This is the teaching lab. Delivered either in person/live stream. 

30 PRACTICE HOURS:

group classes and/or private sessions with Pilates BodyTree (PBT) 

15 OBSERVATION HOURS:

observe prerecorded PBT teacher teach Pilates Mat group classes, and 

15 PRACTICE TEACHING HOURS:

practice teaching a group of minimum 4 persons either in person or via zoom. To commence after the first teaching lab.
The student will be awarded the teaching certificate upon completing all required hours above AND meeting the minimum requirements of the Theory, Performance and Teaching evaluations.
Q4. How is the BTA Pilates Matwork Teacher Certification unique? 
The BTA believes in teaching excellently. 
We want to help you help others move well and with ease. 
The BTA Approach is a client-centric approach. We believe in teaching the bodies (clients) presented, as opposed to mindlessly applying a fixed sequence of exercises to any client.
During the TT, you will learn a critical thinking process. This process is imperative for you to teach a class that is relevant, meaningful and effective for your clients. 
You will understand and learn how to do each Matwork exercise well and what each exercise's primary intention is. But more importantly, you will:
- Learn how to look and "read" a body (your clients')
- Make informed judgements about what you see
- Know what you can do to address the issues e.g. a Release, Stretch, Activation, Modification/Progression etc 
You will also learn about class design and class programming so that your clients can benefit maximally from your Pilates Matwork classes. 
This solid foundation in the BTA Mat TT is the prerequisite for the BTA Compre TT and the BTA Slider & Tubing™ TT.
Q5. Entrance Evaluation Test
BTA also accepts students who have consistent personal practices and display a certain level of understanding the Matwork or physical movement in their own bodies. 
This is a 55-minute one-on-one session (SGD250) with a BTA Founder or Educator to assess your readiness to enter the Pilates Matwork Teacher Certification. You will be guided through selected pieces during the session. Time will be allocated to discuss if you are ready and areas that you need to work on, if any.
To schedule a session, please email Tabitha Poh at [email protected].  
Q6. What is the fee* for the Pilates Matwork Teacher Certification? What does it include?
The Pilates Matwork Teacher Certification Fee* is SGD2,707. But you are required to have completed Prehab Trainer - Axial Skeleton ($699). This bundle fee includes both at a special bundle price of $3206*.
This Pilates Matwork fee consists of 20 classroom hours, PLUS
+ Access to observe Mat classes online
+ Program manuals 
+ Evaluation fee to certify you as a Pilates Mat Teacher
A BTA Educator will also be your Mentor for the duration of your TT program.
Q7. Do I need to set aside additional budget for the BTA Pilates Matwork Teacher Certification?
Yes. Please plan to set aside additional budget for:
- Practice hours
- First aid certificate
- Venue for practice teaching (rental) if necessary
Q9. After I am certified, what next?
You can teach Pilates Matwork, or sign up for Reformer Teacher's Certification or Comprehensive Teacher Certification
Kickstart your career as a Pilates Matwork Teacher, help your students move well and with ease.
Enquire today!
Email Tabitha at [email protected]