This course is a pre-requisite for the BTA Reformer Teacher Certification and Studio Teacher Certification.
Successful completion of this course will certify you with Prehab Trainer™ - Lower Limb.
PURCHASE PREHAB TRAINER LOWER LIMB BEFORE 31MAY and receive complimentary access to a 3 hour online coaching with Daniel Chan himself! (Worth $300)
Date: 12 June 2021
Time: 3-6pm
Venue: ZOOM (LIVE)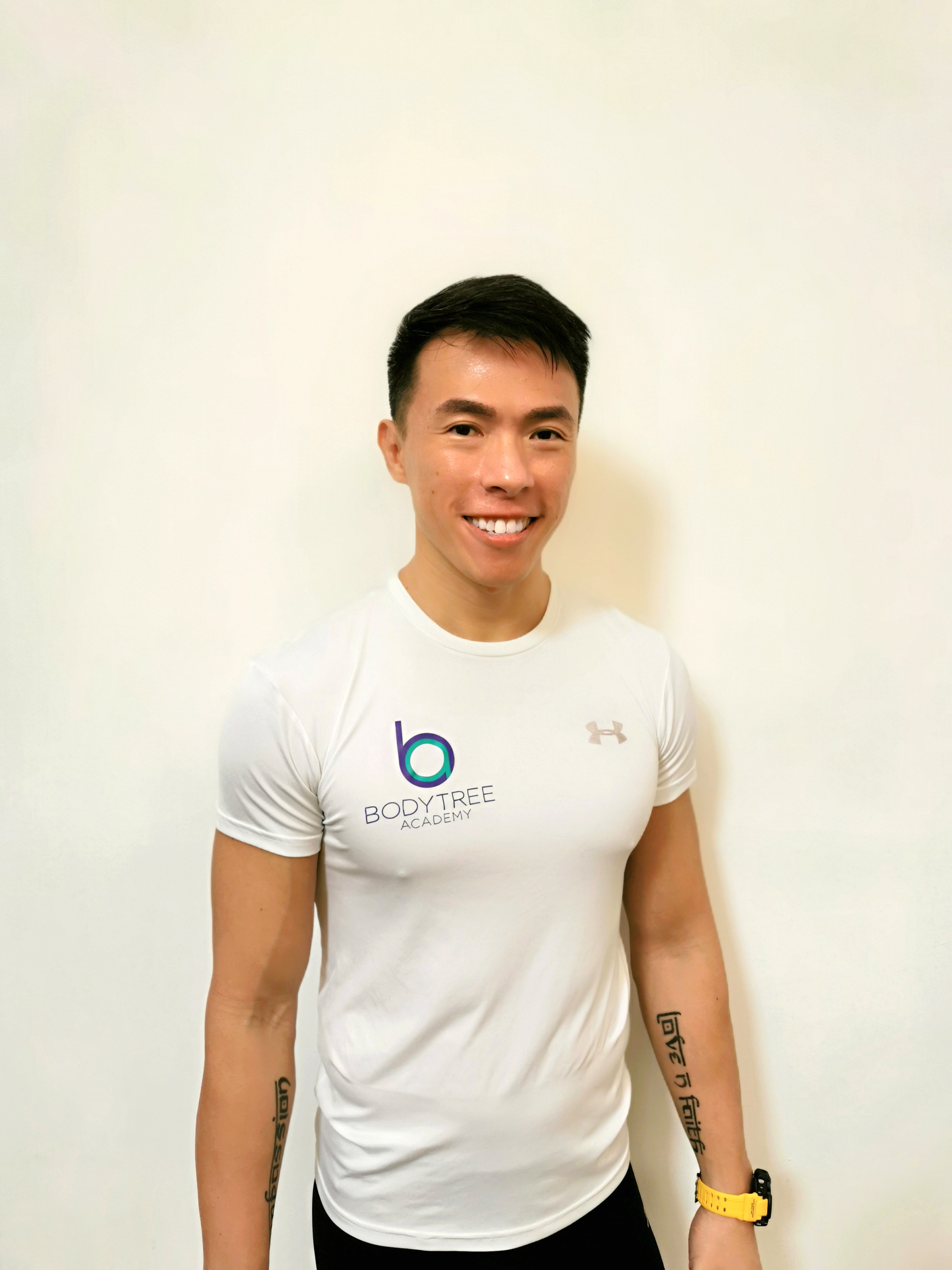 About The Author
Daniel Chan, Co-founder and Director of Education for BodyTree Academy
Daniel began with weights training at age 17. While it was Daniel's childhood dream to be a gymnast, he never had the opportunity to learn and acquire the skills. After his studies, he landed in an engineering job like most.
However, driven by his passion in health and fitness, he left his job to pursue a career in fitness in 1998. He started out freelancing as a Personal Trainer and Group Class Instructor for various gyms and clubs before becoming a Pilates Teacher from 2001.
He has 18 years of experience teaching Pilates to fitness trainers and clients in Singapore, Jakarta and Seoul. Daniel started studying with Pilates Master Teacher Ron Fletcher (1921- 2011) since 2004. In 2014, he conceived and developed the BodyTree Academy (BTA)
Movement Anatomy™ series (now known as Prehab Trainer™) with his BTA partners after recognizing a gap in the education of fitness and movement teachers.
Daniel is also heavily involved in the development of BTA's teacher training programs and short courses. He is a firm advocate of teaching movement based on a strong foundation and understanding of the human body biomechanics.
He has great love for Pilates but wanted to explore other ways of Upper Limbs conditioning, especially improving the strength and mobility of the Wrist & Elbow. In 2014, he ventured into Gymnastic Strength Training and from there, he gained deeper knowledge on better conditioning and preparatory joint strengthening drills. This venture also sparked his childhood dream of performing handstand and other Gymnastics poses.
Daniel believes that getting older should not stop one from attaining their fitness/movement goals. With his background in Pilates and other Rehab Injuries management, he believes that strategized progressions coupled with patience and consistent practice is key to injury prevention, especially for those above 40.
You Might Be Interested...
EXAMPLE
Check your inbox to confirm your subscription