Why the Spine Corrector course?
The Spine Corrector is Pilates apparatus, sometimes referred to as the Pilates Arc or Small Barrel. It is unique as a Pilates apparatus for a few reasons:
UNPARALLELED FOR IMPROVING SPINAL MOBILITY
The curve of the Arc, the "dip" of the Crevice and the apex of the Lip make the Spine Corrector different from the rest of the Pilates apparatus (Reformer, Cadillac or Wunda Chair), which tend to have flat/boxy surfaces and shapes.
The "roundness" of the Spine Corrector facilitates the spine to move in a way that mimics its natural curve, making it unparalleled for improving spinal mobility.
MINIMAL/NO TIME WASTED FOR EQUIPMENT SET-UP
Like the Pilates Matwork, there are no set-ups required when practising on the Spine Corrector – no straps, no springs. This allows for a non-stop session with minimal or no time required for changing the equipment set up for different exercises, allowing for a more challenging and continuous workout.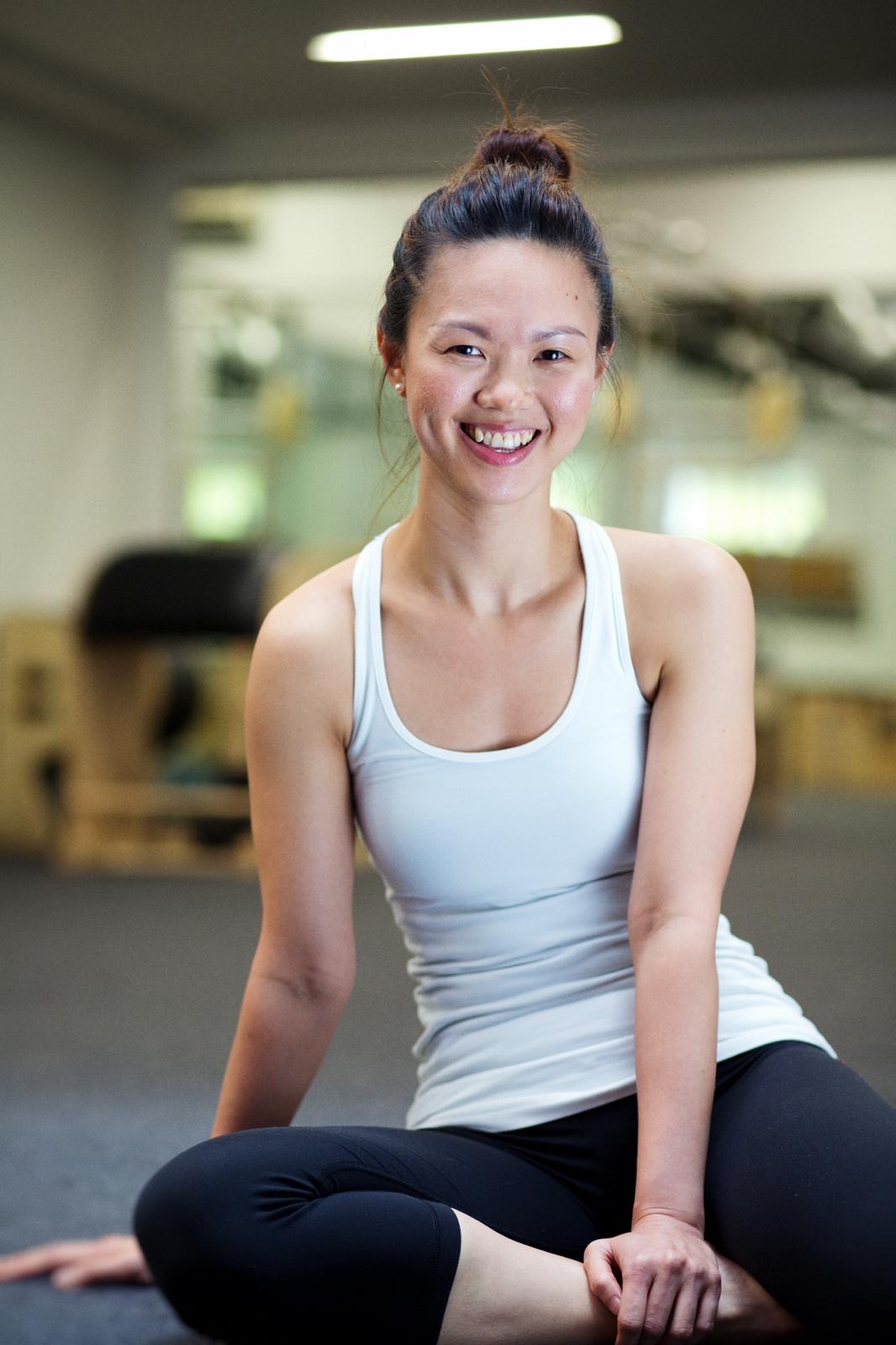 About the Trainer - Kris Ng
Kris is the Co-Founder of the BodyTree Group, a Pilates teacher and an Educator for 16 years. Since 2007, she has mentored students in Singapore and South-East Asia to become Pilates teachers with many going on to having successful teaching careers and their own studio practices. In 2014, she spearheaded the launch of the BodyTree Academy® Pilates teacher training programs as the then-Director. 
After 24 years of personal practice including other movement modalities and approaches, Kris continues to apply the concepts of Pilates as a reference to approach physical movement. She believes Breathwork and Core Training is the MUST-HAVE foundation for active living and the basis of any movement disciplines or mobility fitness training. 
Kris is particularly passionate about working with WOMEN and educating movement professionals working with Women on prenatal & postnatal exercise; applications on Diastasis Recti, Incontinence and other Pelvic Floor conditions. As an Educator and Mentor, she is known to be firm and clear while recognising each student teacher's journey to be unique.
CV
Co-Founder and Teacher, Pilates BodyTree®
Co-Founder and Teacher, BodyTree Women's Wellness
Co-Founder and Educator, BodyTree Academy®
Pilates Method Alliance PMA® Certified Pilates Teacher (now known as NCPT)
Fletcher Pilates® Professional Teacher
Fletcher Pilates® Faculty (2012-2014)
Fletcher Pilates® Adjunct Faculty (2008-2011)
Pre and Postnatal Pilates Specialist™ (The Center for Women's Fitness)
Yamuna® Body Rolling Certified Practitioner
Barefoot Training Specialist® (EBFA)
BARE® Workout Instructor (EBFA)
Run Injury Free Specialist (EBFA)
Presenter at Polestar Pilates Retreat, KL, Malaysia (2012)
Presenter at Asian Fitness Convention, Pattaya, Thailand (2012)
Presenter at International Association for Dance Medicine & Science, Singapore (2012)


Also studied
Dynamic Neuromuscular Stabilization (DNS) Exercise I
Diastasis Recti Recovery (The Center for Women's Fitness)
Pelvic Floor Health & Dysfunction (The Center for Women's Fitness)
Pelvic Floor and Core Foundations (Burrell Education)
The Tummy Team certification (Core Foundations; Core Preparations for Cesarean Birth; Prenatal Core Training and Floor of Your Core)
Certified Basic Sports Massage (ISA) - in progress
Check your inbox to confirm your subscription